We all know that today's main issue is Corona virus or COVID-19. It makes the whole world in full swing. No one can predict what will happen next. Sometimes, the numbers of cases go beyond the usual limits, and other times it gives a glimpse of the decline. But in any case, Corona virus has a clear impact on every detail in the world at its different levels.
As it affected the people in their houses, the way they live, the food they eat, their jobs and even the way they greet each other. And if we considered Corona's global impact, we will be shocked, especially the enormous effect on the economic. Many companies broke and ended its activities due to the new laws which is made to reduce the infections with Corona virus.
Some industries arose, such as the pharmaceutical industry, sanitizers, masks and all other industries related to health, hygiene and cleansing. Also the consumption of the vegetables and fruits increased in a remarkable way, for being and influential factor in maintaining the immunity.
Mainly, the fruits and vegetables which contain Vitamin C, have the biggest share of this remarkable consumption. So, citrus and specifically oranges have been widely exported as it is natural Vitamin C. It also started new markets in new countries around the world. https://www.facebook.com/237329746356303/posts/3429154800507099/?sfnsn=scwspmo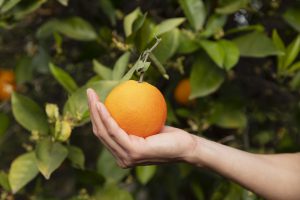 Egypt is one of the most important countries in exporting citrus. Egypt invaded the field of exporting oranges since many years and also it occupied a high position in it. As the Egyptian oranges has a special taste and quality, so it attract many clients arounds to ask about it specifically, and every year, it open a new market in a new country.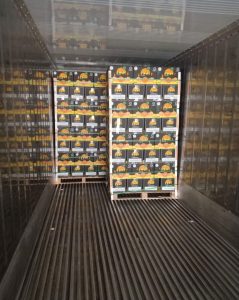 The clients know that there are factories in Egypt, which are specialized in preparing, packing and exporting citrus, so they know that each step of the process is made with special care, starting from receiving the oranges from the farm, going through washing, waxing, sorting until loading at the end. https://www.facebook.com/237329746356303/posts/4376620515760518/?sfnsn=scwspmo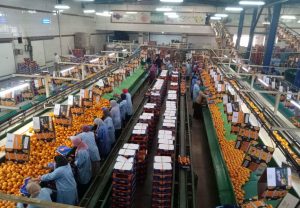 Going back to Corona virus, we have to say that a lot of medical researches proved that natural Vitamin C has a effective role these days, so we must keep eating oranges and foods that contain Vitamin C in appropriate quantities, in order to follow the WHO's instructions to keep healthy and avoid weak immunity. https://m.facebook.com/story.php?story_fbid=145718237347397&id=100057276639408&sfnsn=scwspwa
Al-Ashraf for packing and exporting citrus, supports keeping healthy by providing oranges for exporting to all over the world in high quality and with affordable prices.https://www.facebook.com/ALashraf.For.Export/